Our lawyers offer over 25 years of experience on such matters as talent and production contracts, royalties and residuals agreements, brand integration, co-productions and joint ventures, content and merchandising licensing and distribution, and advice for creative talent and professionals. Contact Brian J. Murphy, Attorney & Counselor at Law, in Los Angeles to learn how you can benefit from our experience and skills.
A Leading Attorney With A Global Perspective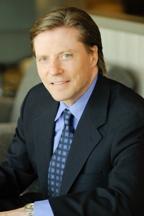 Brian J. Murphy serves as your point of entry to a global network of attorneys, business professionals, financing experts and technology consultants. He is highly regarded in industry circles where entertainment content, intellectual property assets, the Internet and new media opportunities intersect, and where innovative business plans can fully exploit new applications and distribution platforms for existing content.
News organizations such as CNN and Fox News have sought his insider's perspective on breaking business and legal news on topics including new media opportunities that have emanated from newly available technology applications, the expansion of available distribution platforms and the corresponding effect on high tech and IP-based businesses and the entertainment industry. To learn more about Brian Murphy's professional experience and affiliations, see his profile below.
From our Southern California headquarters, our lawyers serve entertainment, media, sports and technology clients throughout the region and around the world. Please call 310-473-3500 or email our firm to arrange a consultation about your legal needs.